Claude Mandois: « Referring to the Disgorgement Date has always been important for our Champagne House »
13 décembre 2011
No Comment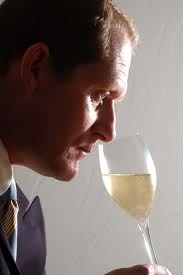 Last month, Champagne house Krug revealed they would start disclosing disgorgement dates for the nonvintage Grande Cuvee. In fact, more and more Champagne houses are doing so. Two quick questions to Claude Mandois, CEO of Champagne house Mandois, about this "new" trend.
What do you think about printing the disgorgement date on the back label of a bottle of Champagne?
Claude Mandois: "At Mandois, we always considered that the disclosure of the disgorgement date was a sign of quality. First of all, it is a guarantee of quality for champagne lovers but also internally for the Champagne house itself. Thanks to this information, the in-house quality service can immediately make sure that there is always a minimum of 6 months between the disgorgement date and the delivery date. At Mandois we consider that 6 months at least must be respected to obtain the harmony between the wine and the "liqueur d'expedition". But this information is also excellent in terms of traceability for the wine ambassadors in specialty stores: with this information, they are guaranteed to always proposing the oldest disgorgement date they have to their clients. This information is therefore a real asset for a high quality champagne house like ours."
Is the consumer really sensitive to this information?
CM:
"I think the consumer behviour has changed over the last few years. We are seeing a real shift in the consumption of wine and Champagne in a sense that people have today a greater thirst for knowledge. And referring to the disgorgement date is a way to give everyone the opportunity to go even further and to better know the champagne they taste. At home with friends, Champagne becomes by itself a topic into a conversation as people talk about the taste and also the style of the champagne house. Once at the restaurant, the same persons will ask sophisticated questions to the sommelier. He/She must be able to respond. Consequently the disgorgement date is part of the information that has found a natural place on the back label of a champagne bottle."
(You can reach the writer at info@vitabella.fr)