Vitabella Wine Daily Gossip – Today Yoga not relaxing enough for you? Try it with a glass of wine. Also read about Ribera del Duero, Pesquera, Condado de Haza…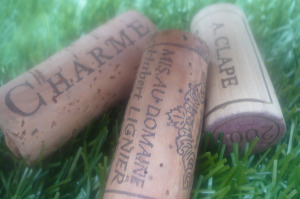 Edition August 4, 2011
Today Yoga not relaxing enough for you? Try it with a glass of wine. Also read about Ribera del Duero, Pesquera, Condado de Haza, Undurraga, Cava, Umami, Rutherford, Stags leap, Napa...VitaBella Wine Daily Gossip brings together some articles read on the internet over the last 24 hours.
Yoga not relaxing enough for you? Try it with a glass of wine
(Globe and Mail)
Scorevolution – The Point(less?) Debate
(Palate Press)
Brut or sweet? Spain gets electronic 'tongue' to taste cava
(CNN)
Umami and Wine (Brooklyn guy loves wine)
Don't be a snob about wines with screw caps
(Tennessean)
Ribera del Duero, Pesquera, Condado de Haza...Ancient Spanish wine region now in ascendancy
(NJ.com)
Chile's Undurraga family back in wine business
(Miami Herald)
Uncorked: Do you really need a $25 wine glass?
(Anniston Star)
A taste of 2009 Chapoutier "Bila-Haut" COTES DU ROUSSILLON-VILLAGES (Southern France)
(Big House Wine)
Today's consumers can benefit from more voices in wine writing to help loosen the grip that a few authoritative writers have had on our palates.
(Washington Post)
Stags leap: Championing Napa Cabernets
(Manila Standard)
Petite sirah is not so petite
(Press Democrat)
Vintage America: A Peek Into Pre-1900 Wine List Trends
(Eater)
The top 8 wine TV ads (Part Two)
(Inside Scoop)
On US Wine: Rutherford cabernets
(Mercury News)
Billionaires' Wine Thirst Quelled by Record Bordeaux Futures
(Bloomberg)
Galloni...Life beyond Parker - California wine eyes a new critical voice
(SF Gate)
A second prominent Hunter wine tourism property has been sold to Chinese business interests in as many weeks.
(The Herald)
San Francisco Summer Wine: It's Riesling Time
(Huffington Post)
Tough economic conditions for Swedish wine production
(Stockholm News)
In US, What's the status of wine on tap?
(Inside Scoop)
Orange Wine (Yes, Orange) by winemakers like Movia (Slovenia), Joly (France), Bea (Italy) and Scholium Project (California). (Houston Press)
Reconsidering Boxed Wine
(New York Times)
Peter Mondavi talks on Maui about the legacy of Charles Krug Winery in Napa Valley
(Maui News)
And don't forget for these SUMMER HOLIDAYS...
Drinking wine could help to stop sunburn
(Telegraph)
Enjoy your Summer holidays with "Moves Like Jagger" - Maroon 5 featuring Christina Aguilera
(You Tube)
VitaBella Wine #Riesling Post
(VitaBella Wine for Riesling Lovers)
VitaBella Wine #Pinot Noir Post
(VitaBella Wine for Pinot Noir Lovers)
VitaBella Wine #Bordeaux Post
(VitaBella Wine for Bordeaux Wine Lovers)