Vitabella Wine Daily Gossip – Today Who Will Be the Next Robert Parker? Also read about Champagne, Sparkling, England, Beaujolais…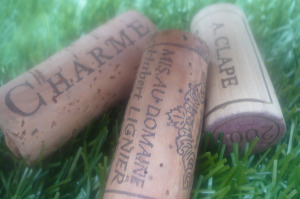 Edition August 6, 2011
Today Who Will Be the Next Robert Parker? Also read about Champagne, Sparkling, England, Beaujolais, Mosel, Allegrini, Croatia, Valpolicella, Hong kong, Parker...VitaBella Wine Daily Gossip brings together some articles read on the internet over the last 24 hours.
Who Will Be the Next Robert Parker?
(Huffington Post)
Defending the 100-point system (Inside Scoop)
What to Read With a Good Beaujolais
(Wall Street Journal)
Wine in England: 'Our climate is ideal for producing good-quality champagnes and sparkling wines'
(Independent)
WIF report shows wine has outperformed gold over the past 2 decades
(Royal Gazette)
Collioure's white wines are soft and saline, while the reds have a suppleness and grace
(Financial Times)
The rieslings of the Mosel valley are delicate but stout-hearted: the perfect summer apéritif .
(Telegraph)
Scorevolution – The Point(less?) Debate
(Palate Press)
If August heat discourages cooking in favor of spicy Thai takeout, local gewürztraminer would be a fitting partner.
(New York Times)
Online wine sellers rewrite the rule book (The Australian)
Vinho verde is the perfect tipple for a hot summer's day
(Guardian)
Wine: Alcohol levels can make a big difference
(SFGate)
Wine's name game has become a land grab
(SFGate)
Wine: That really old bottle of wine
(Montreal Gazette)
A wine lover's guide to visiting Paso Robles
(Sheknows)
Rubicon Estate...A Memorable Wine Adventure: Inside a Prestigious Napa Valley Wine Tasting
(Business Insider)
Chapoutier...From a gastro-hike in the Dolomites to truffle hunting in Umbria: a taste of seven of the best foodie holidays
(Financial Times)
US Wine Estate Marcassin's strident newsletter has a certain fin-de-regime character, as if they feel the tectonic plates shifting in the wine world and know they are heading out to sea.
(Dr Vino)
Drinking Wine in Bangkok and Tokyo: reason for optimism and concern
(Asian Correspondent)
A Hong Kong Haven for China's Pricey Wines
(Business Week)
Discovering Classic Croatia
(WSJ)
In UK, Supermarket Asda has accused a top drinks journalist of being a "wine snob"
(Telegraph)
ScoreRevolution...Mr. Parker, tear down this wall!
(Stark Insider)
Carmenere, A Chilean red that was worth the wait
(Globe and Mail)
If you find a corked wine in Switzerland, by law you can ask to be reimbursed...
(Genevalunch.com)
And don't forget for these SUMMER HOLIDAYS...
Drinking wine could help to stop sunburn
(Telegraph)
Enjoy your Summer holidays with "Moves Like Jagger" - Maroon 5 featuring Christina Aguilera
(You Tube)
VitaBella Wine #Riesling Post
(VitaBella Wine for Riesling Lovers)
VitaBella Wine #Pinot Noir Post
(VitaBella Wine for Pinot Noir Lovers)
VitaBella Wine #Bordeaux Post
(VitaBella Wine for Bordeaux Wine Lovers)