Vitabella Wine Daily Gossip – Today Life beyond Parker – California wine eyes a new critical voice. Also read about Albarino, Tor Kenward, Wente, Pine Ridge…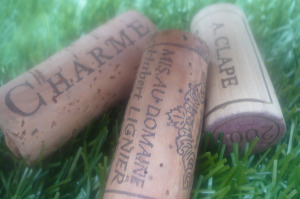 Edition August 2, 2011
Today Life beyond Parker - California wine eyes a new critical voice. Also read about Albarino, Tor Kenward, Wente, Pine Ridge, Solitude, Muscadet, Haute Févrie , Luneau Papin, Louvetrie, Pepiere, L'ecu...VitaBella Wine Daily Gossip brings together some articles read on the internet over the last 24 hours.
Galloni...Life beyond Parker - California wine eyes a new critical voice
(SF Gate)
A second prominent Hunter wine tourism property has been sold to Chinese business interests in as many weeks.
(The Herald)
San Francisco Summer Wine: It's Riesling Time
(Huffington Post)
Tough economic conditions for Swedish wine production
(Stockholm News)
In US, What's the status of wine on tap?
(Inside Scoop)
Orange Wine (Yes, Orange) by winemakers like Movia (Slovenia), Joly (France), Bea (Italy) and Scholium Project (California). (Houston Press)
Reconsidering Boxed Wine
(New York Times)
Peter Mondavi talks on Maui about the legacy of Charles Krug Winery in Napa Valley
(Maui News)
Satellites help French winemakers pick a perfect harvest
(Telegraph)
Psst! Do you want to buy some Liebfraumilch? The price is just slightly more than Ch. Margaux...
(Yorkshire Post)
Stephen and Prue Henschke were honoured last week with induction into the Family Business Australia (SA) Hall of Fame.
(The Shout)
Meet Christian Vanneque, the man who paid US$117,000 for the world's most valuable bottle of white wine, an 1811 Chateau d'Yquem
(Today Online)
Interview of Lorenzo Massart, lawyer, wine producer in Tuscany and painter
(Teatro Naturale)
What sort of chump pays £75,000 for a bottle of wine and then doesn't drink it?
(Telegraph)
Tor Kenward Wente Clone, Pine Ridge Dijon Clones, Solitude...Napa Chardonnay
(SF Gate)
'We pay 162 per cent tax on non-premium, 54 per cent on premium and 20 per cent on super-premium wine' (Independent)
The Joy of Pink Pinot: Tasting at the 2011 IPNC
(Vinography)
Albarino, A superb Spanish gift to the world of wine
(Stuff)
Oregon rieslings are here to serve in summer
(Seattle Times)
Marcus Samuelsson, Adrienne Vittadini...In US, Wine, food, Ferrari Fest a feast for connoisseurs at SPAC
(Saratogian)
Haute Févrie , Luneau Papin, Louvetrie, Pepiere, L'ecu...Cheap but Charming: Dipping Into Muscadet .
(Wall Street Journal)
Constructed wines are far removed from those made with a sense of place, faithful to tradition
(Montreal Gazette)
"Which is your favourite, Madame, white or red?"
(The Hindu)
Want to know what to drink with cheddar, fish and chips, chicken tikka masala, lasagne?
(Guardian)
And don't forget for these SUMMER HOLIDAYS....
Drinking wine could help to stop sunburn
(Telegraph)
Enjoy your Summer holidays with "Moves Like Jagger" - Maroon 5 featuring Christina Aguilera
(You Tube)
VitaBella Wine #Riesling Post
(VitaBella Wine for Riesling Lovers)
VitaBella Wine #Pinot Noir Post
(VitaBella Wine for Pinot Noir Lovers)
VitaBella Wine #Bordeaux Post
(VitaBella Wine for Bordeaux Wine Lovers)