Vitabella Wine Daily Gossip – Today Drinking Wine in Bangkok and Tokyo : Reason for Optimism and Concern. Also read about Allegrini, Croatia…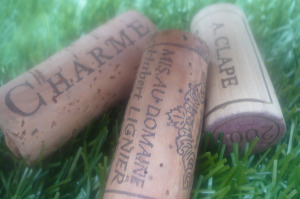 Edition August 5, 2011
Today Drinking Wine in Bangkok and Tokyo: reason for optimism and concern. Also read about Allegrini, Croatia, Valpolicella, Hong kong, Parker, Asda, Ribera del Duero, Pesquera, Condado de Haza, Undurraga, Cava, Umami, Rutherford, Stags leap, Napa...VitaBella Wine Daily Gossip brings together some articles read on the internet over the last 24 hours.
US Wine Estate Marcassin's strident newsletter has a certain fin-de-regime character, as if they feel the tectonic plates shifting in the wine world and know they are heading out to sea.
(Dr Vino)
Drinking Wine in Bangkok and Tokyo: reason for optimism and concern
(Asian Correspondent)
A Hong Kong Haven for China's Pricey Wines
(Business Week)
Discovering Classic Croatia
(WSJ)
In UK, Supermarket Asda has accused a top drinks journalist of being a "wine snob"
(Telegraph)
ScoreRevolution...Mr. Parker, tear down this wall!
(Stark Insider)
Carmenere, A Chilean red that was worth the wait
(Globe and Mail)
If you find a corked wine in Switzerland, by law you can ask to be reimbursed...
(Genevalunch.com)
Allegrini, Fine Wine, Valpolicella and vinovariety
(The Hindu)
Great deals abound in August during Washington Wine Month
(Bellingham Herald)
There are more than 10,000 grape varieties growing in the vineyards of the world today (NZ Herald)
WIF report shows wine has outperformed gold over the past 2 decades
(Royal Gazette)
Patrick Langguth vs. Patrick Langguth from Mosel
(Indian Wine Academy)
The Bachelorette Rejects a Winemaker's Proposal
(Wine Spectator)
Yoga not relaxing enough for you? Try it with a glass of wine
(Globe and Mail)
Scorevolution – The Point(less?) Debate
(Palate Press)
Brut or sweet? Spain gets electronic 'tongue' to taste cava
(CNN)
Umami and Wine (Brooklyn guy loves wine)
Don't be a snob about wines with screw caps
(Tennessean)
Ribera del Duero, Pesquera, Condado de Haza...Ancient Spanish wine region now in ascendancy
(NJ.com)
Chile's Undurraga family back in wine business
(Miami Herald)
Uncorked: Do you really need a $25 wine glass?
(Anniston Star)
A taste of 2009 Chapoutier "Bila-Haut" COTES DU ROUSSILLON-VILLAGES (Southern France)
(Big House Wine)
Today's consumers can benefit from more voices in wine writing to help loosen the grip that a few authoritative writers have had on our palates.
(Washington Post)
Stags leap: Championing Napa Cabernets
(Manila Standard)
And don't forget for these SUMMER HOLIDAYS...
Drinking wine could help to stop sunburn
(Telegraph)
Enjoy your Summer holidays with "Moves Like Jagger" - Maroon 5 featuring Christina Aguilera
(You Tube)
VitaBella Wine #Riesling Post
(VitaBella Wine for Riesling Lovers)
VitaBella Wine #Pinot Noir Post
(VitaBella Wine for Pinot Noir Lovers)
VitaBella Wine #Bordeaux Post
(VitaBella Wine for Bordeaux Wine Lovers)