The VitaBella 2011 Harvest Report kicks off with stories from Napa Valley, Champagne, Rioja and much more…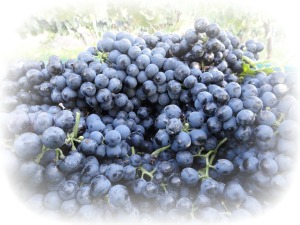 Harvest 2011, Vendimia 2011, Vendemmia 2011, Vendanges 2011...In english, italian, spanish, german and more, the Daily VitaBella 2011 Harvest Report delivers an international information that was sourced locally. Exclusive interviews with winemakers, direct news from wine estates, videos, press articles, blog posts, tweets...
Harvest 2011
2011 Napa Valley wine grape harvest expected to kick-off Monday

This is an exceptionally early harvest in Champagne

Vinos Ambiz, natural wines: Tempranillo Harvest 2011 in Spain

2011 harvest update after raining in the Douro valley
Weinlese 2011
Video: Weinlese beginnt früher als üblich

Weinlese auf sächsischem Staatsweingut beginnt

Robert Walch: Wine book interesting but dismissive of California vintages

Weinlese 2011 beginnt Anfang / Mitte September

Inventur im Weinberg vor Lese - Guter Jahrgang 2011

Vendemmia 2011
Vino: vendemmia 2011, buona la qualita' di uve da spumante

Brunello di Montalcino: Previsioni di vendemmia - Harvest forecast

Vino: vendemmia -5% ma qualita' top, settore in ripresa

Assoenologi: "Vendemmia 2011 in calo, ma di qualità"

Paolo Massone: "Le uve raccolte sono sane e di ottima qualità"

VENDEMMIA 2011: news dalla Franciacorta

La vendemmia si preannuncia equilibrata in termini di quantità e ottima dal punto di vista qualitativo.

Vendimia 2011
Este lunes da inicio la vendimia en Salamanca con los primeros arranques en la provincia salmantina

Arranca la temporada de vendimia en los viñedos de la Comunidad de Madrid

La ministra Chacón en la vendimia de Cariñena

La Vendange 2011
Les vendanges débuteront jeudi pour le crémant d'Alsace

Henry d'Assay, propriétaire du Château de Tracy (Pouilly Fumé, Loire): " Nous sommes dans l'expectative. Certaines parcelles sont en avance avec par exemple les vignes de 101 rangs qui présentent déjà une belle maturité. Pour le reste, nous sommes prêts et nous analysons les raisins jour aprés jour pour suivre leur évolution notamment au niveau aromatique. En ce moment, la dégustation des raisins sur pied est primordiale. C'est seulement aprés m'être assuré que le goût du raisin me plait que je démarre la vendange dans une parcelle." (29 aout 2011)
(Read the new info@vitabella.fr)