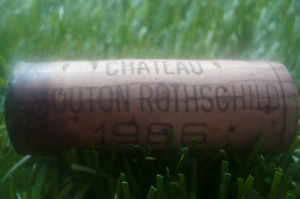 India, China, Brazil…The luxury industry has great prospects and luxury car manufacturers' recent comments should bring confidence to luxury wine producers. Even in a troubled economy, consumers are willing to pay high prices for those brands with a high level of reliability. At the time when BMW (Bayerische Motoren Werke) and Volkswagen announced their earnings report and Forbes made public its Billionaires' list, it showed there is still money in this world and a strong appetite for luxury. Earnings reports released by BMW and Volkswagen a few months ago made the message clear enough: The market for luxury cars is recovering. Their sales stabilized on mature markets and grew in emerging countries like China and Brazil. In fact, luxury is doing pretty well: a soaring demand for higher-priced models like the top-of-line 7 Series contributed to BMW's gains. Sales of BMW's most expensive cars (7 Series) showed a 36 percent increase to 52,680 cars. Moreover BMW said the X6 four-wheel-drive car and Z4 sports car also generated big sales increases. On its side, Volkswagen reported that its premium Audi unit accounted for almost all the operating profit of €1.9 billion. Emerging markets became a major focus and Audi wants to reach the N°1 position in India on premium car market by 2015. Clearly luxury car manufacturers see great prospects in a global evolving market.
Over the last 2 years, a lot of questions were raised internationally about how sustainable high prices for wines can be. Today, these questions are more particularly adressed to Bordeaux and Napa Valley wine producers. The car manufacturers' reports should make luxury wine producers less worried about their future than they may be at this period of time. But wineries should also be aware that if great opportunities effectively exist, 1) the markets for luxury have changed and 2) buyers' habits in the luxury world have also changed. These two points are extremely important and the new Forbes Billionaires' list was particularly interesting to understand where fortunes were today. For the first time in 16 years the richest man is not in the USA but from Mexico. Among the richest men in the world, 64 billionaires are chinese (versus 28 last year). These are the facts and luxury wine producers must take action in order to be in line with this new situation.
As a conclusion, Forbes has shown a new big picture and industry leaders revealed important figures and interesting medium to long-term strategies for luxury cars. In a similar position, wine producers must market their highly-priced bottles where luxury shoppers are. But only wineries with an up-to-date vision of the fast moving global environment will succeed in a troubled period.
(You can reach the writer at guillaumejourdan@hotmail.com)